Wireless-ready (wireless capability is optional) adaptable design Dino-Lite Otoscope 0.3MP with brightness control.
The Dino-Lite Premier 0.3MP AF3111HT is a Wireless-Ready digital Otoscope with LED brightness control. The AF3111HT provides users the ability to view and record images of the ear canal/eardrums with ease. The new modular wireless-ready design allows for USB connection or a quick swap to wireless with a WF-20 adapter (sold separately) making it a completely cordless and portable microscope. Attach standard disposable specula onto the AF3111HT for clean and safe examination. Microscope housing made with medical grade material to withstand frequent cleaning.

This model is wireless-ready but requires the WF-20 adapter for wireless functionality.
| | |
| --- | --- |
| Measurement | Yes |
| Flexible LED Control | No |
| Automatic Magnification Reading | No |
| Extended Depth of Field | No |
| Enhanced Dynamic Range | No |
| Wireless Ready | Yes |
| Magnification Lock | Yes |
| Body Material | Polycarbonate Resin (CALIBRE 2061-15) |
| Microtouch Sensor | Yes |
| LEDs | White (4) |
| Polarization | No |
| Magnification Range | 20x - 55x, 220x |
| Working Distance | Standard |
| Lens Type | Glass |
| Megapixels | 0.3 MP |
| Image Save Formats (Windows) | BMP, GIF, PNG, JPG, TIF, RAS, PNM, TGA, PCX, MNG, WBMP, JP2, JPC, PGX |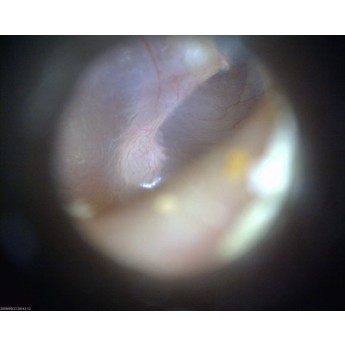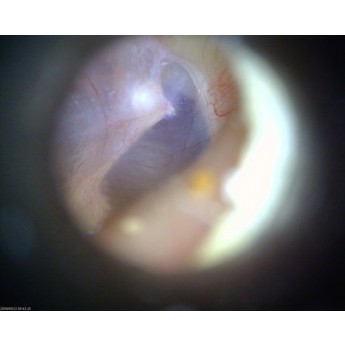 Dinolite AF3111HT Digital Earscope Otoscope
Manufacturer: Dinolite
Product Code: AF3111HT
Related Products